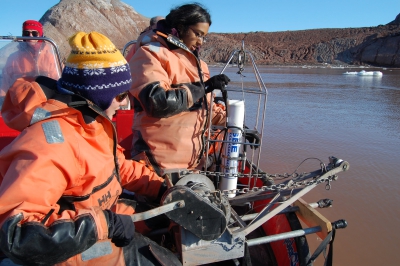 This lunch panel discussion, with complimentary bag lunch, will explore the accomplishments, challenges, quality of work experiences, insights, recommendations, and prospects for women in polar research.
Dr Chandy Nath, incoming Executive Director of the Scientific Committee on Antarctic Research (SCAR), will be among the panel speakers.
Wednesday, 20 June 2019
12:30-2:00 pm
Room C Aspen, Congress Centre Davos
Contact: Sandy Starkweather, This email address is being protected from spambots. You need JavaScript enabled to view it.
Organizers: Sandy Starkweather, Renuka Badhe, Sara Bowden, Allen Pope
In Coordination with the POLAR2018 Conference.
Register here for the event.
More information and an agenda can be found on the homepage.
Participation will be limited to the first 275 registrants.
All attendees of POLAR2018 are welcome and participation is free.
Please be sure to wear your POLAR2018 conference badge to verify you are a conference participant.